Saturday, August 17, 2019
Saturday Registration
Registration starts at 8:00 a.m. for those who are just arriving today.
Saturday Workshops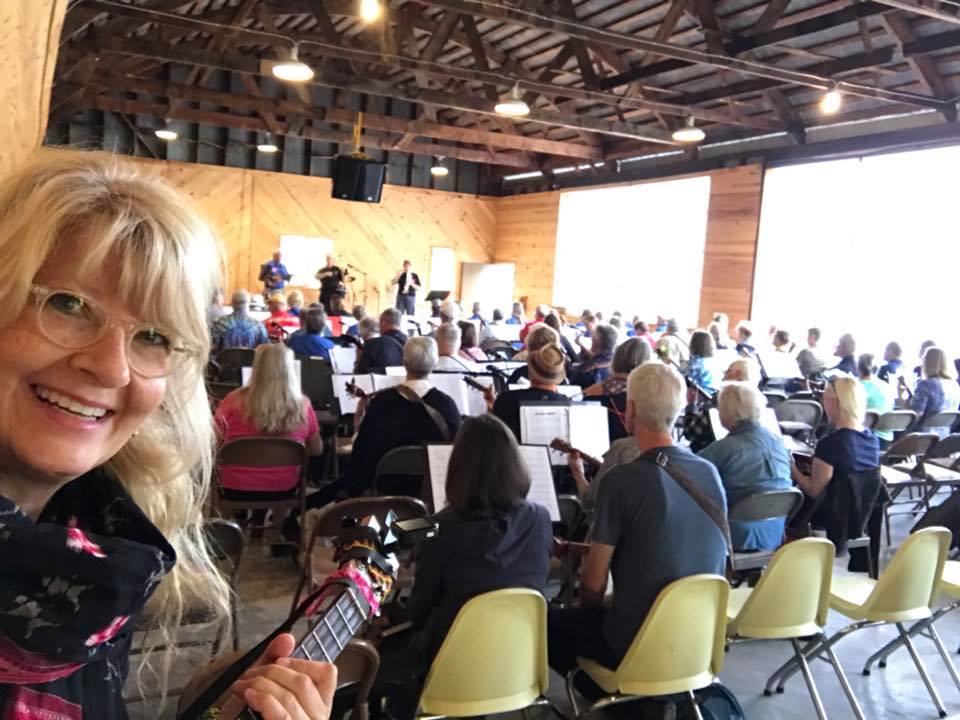 Ukulele workshops, M.U.G. song practice, open mic, drawings, and more.
Starts at 9:00 a.m. on Saturday, 08/18/2018, Silver Creek Music Pavilion.
M.U.G. Songs
This year we will be performing around six M.U.G. (Massed Ukulele Group) songs in the Saturday afternoon concert. There's nothing quite like hearing 160 or so people playing their ukuleles and singing together on the same song! We will be uploading the M.U.G. music to our website soon so you can preview, practice, and be familiar with the music. Those who have registered will automatically be emailed the music. We have scheduled a M.U.G. rehearsal Saturday morning so we can learn and practice as a group.
An Opportunity for Your Ukulele Group to Perform
We hope that your group will perform for us all and show us what you are up to! We will have a lot of moving parts to juggle this year, including adding in some mini-concerts, but our goal is provide performance time to our visiting uke groups. We have set aside certain time slots during the Carnival for you.
Saturday Lunch
This year we are again excited to offer more food options and a chance to raise money for a worthy cause. The Two Harbors High School Athletic Dept. is providing food for Saturday lunch as a way to raise funds for new team jerseys.
The cost will be $6
They will also have soda pop available.
Available during the lunch time period.
Saturday Afternoon Concert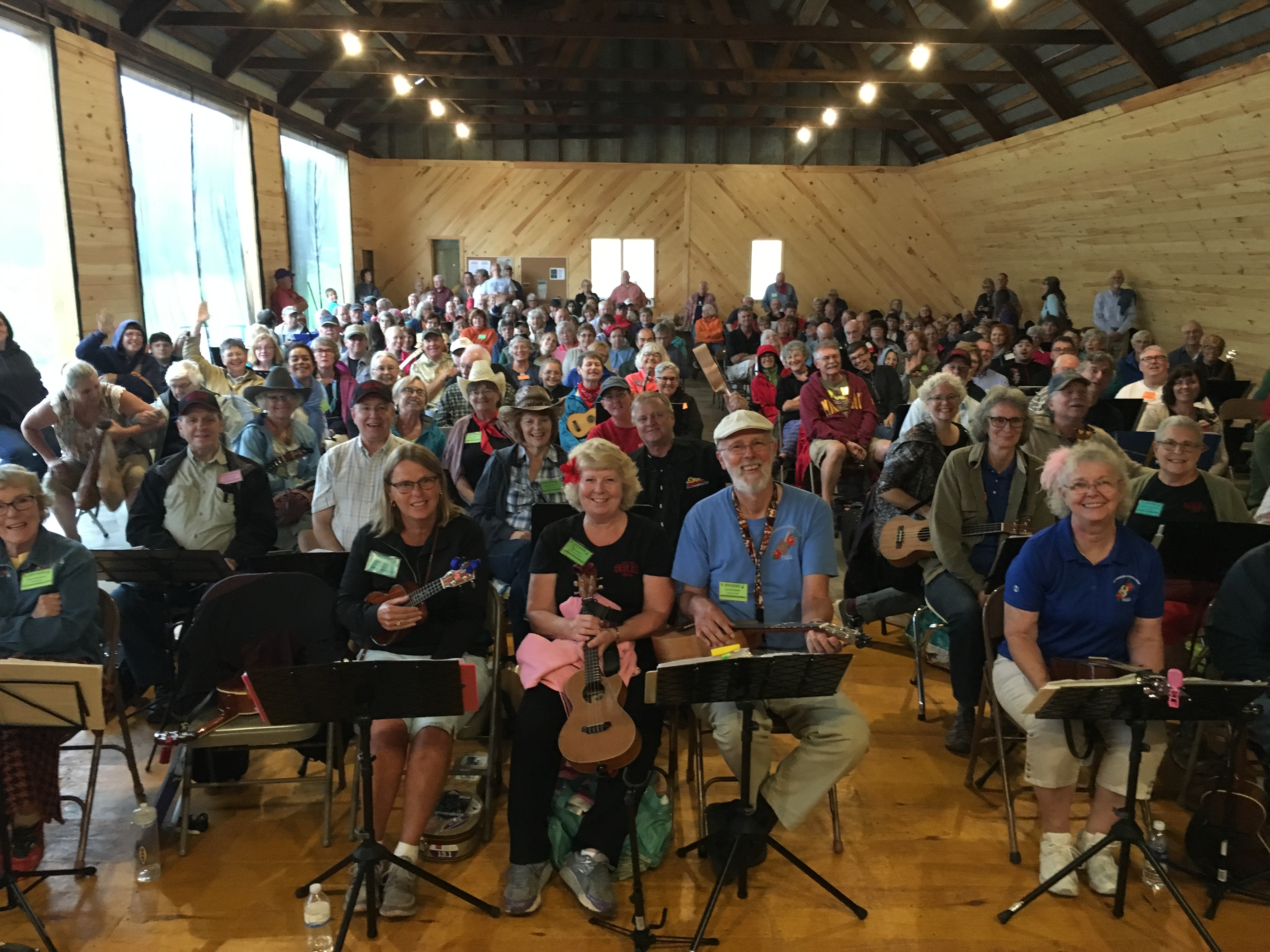 Ukulele concert open to the public – some workshop leaders will perform and we all will perform the M.U.G. songs we practiced earlier in the day.
Starts at 4:30 p.m. on Saturday, 08/17/2019, Silver Creek Music Pavilion.
Saturday Night Dinner
Dinners from the last two years were so delicious and we really enjoyed staying on site to socialize, so we are again offering a catered buffet dinner at the Silver Creek Music Pavilion.
You may order extra meals for family & friends.
Pork Roast Dinner Menu: Pork roast, mashed potatoes and gravy, roasted vegetables, dinner roll and butter, salad with dressing, brownies, and lemonade.
We are also offering a vegan dinner option.
Vegan Menu: Quinoa with sweet potato, black beans and red peppers, salad with dressing, a vegan dessert, and lemonade.
Starts approximately 6:00 on Saturday (depending on when the concert is done), 08/17/2019, Silver Creek Music Pavilion.
All Saturday night dinners must be ordered by 08/09/2019. Extra dinners may not be available at the event.
You will pick up and pay for your dinner tickets upon arrival at the SCIUC event.
Saturday Night Social Time
After dinner many of us will gather in the Silver Creek Music Pavilion for a really great time of jamming, open mic, maybe a mini-concert, and a bonfire outside the door.
This is one of my favorite parts of the event from past years. I saw some really great music performances, some brave folks trying open mic for the first time, lots of fun and laughter, and some spontaneous groups springing up all over the pavilion (like our surprise 4-part harmony men's group), jamming to their favorite music. You don't want to miss this time!
Register