2019 Silver Creek International Ukulele Carnival
August 16-18, 2019
Silver Creek Town Hall, Two Harbors, MN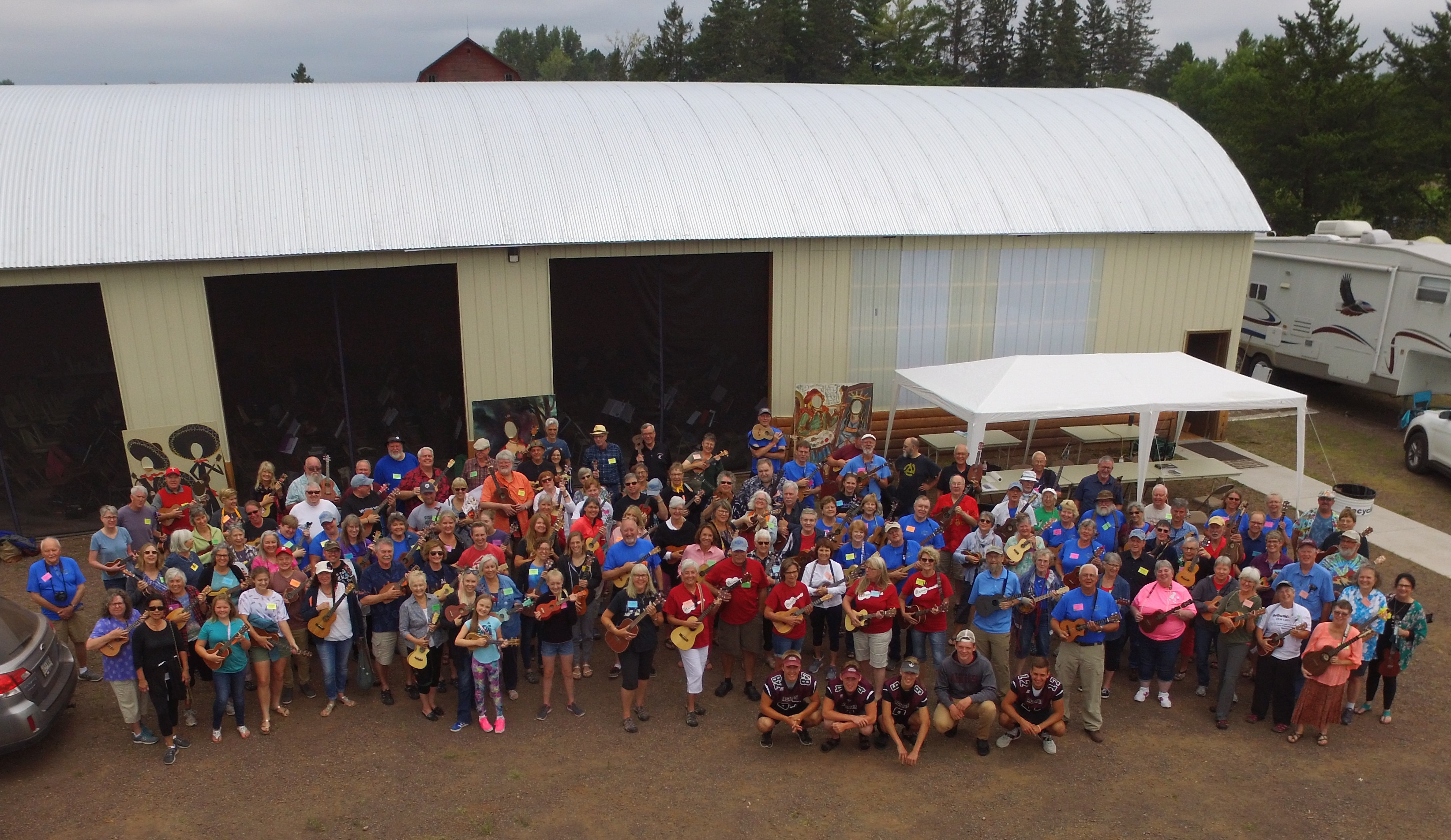 Registration is now open for the 2019 Carnival! Register
The Silver Creek International Ukulele Carnival (SCIUC) was founded in 2011 as a way to bring together ukulele players for fun and education. Hosting this annual Carnival is really a labor of love from a whole lot of volunteers, most of whom are ukulele players. This is a weekend designed to give you plenty of opportunity to spend time playing your ukulele with others.
The 2019 Carnival will be August 16, 17 and 18, 2019 at the Silver Creek Town Hall, Two Harbors, Minnesota. We had almost 160 registered participants at the 2018 Carnival, from 2 countries, 6 states, 2 provinces, and 18 different ukulele groups.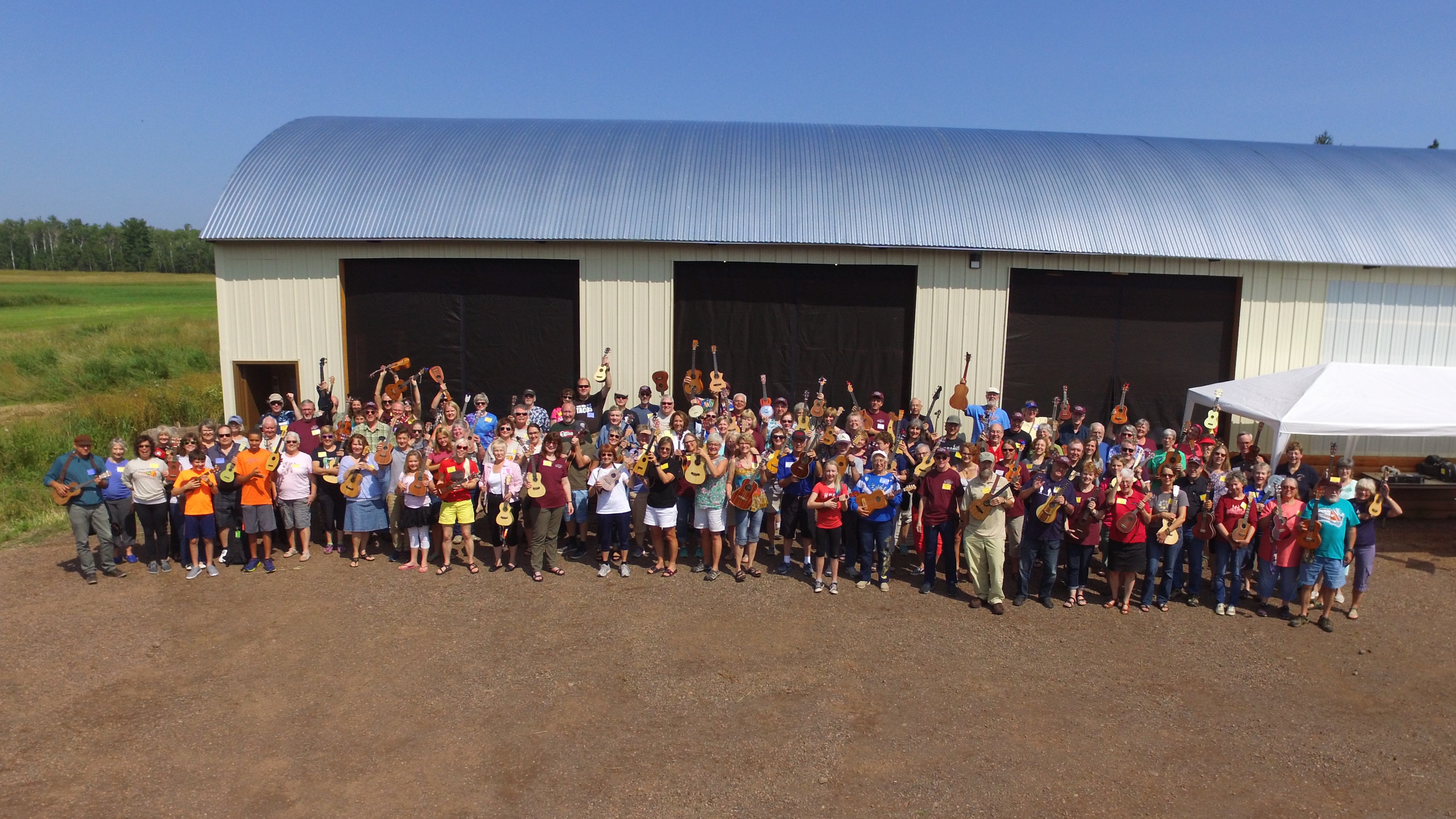 We offer workshops, open mic, beginner lessons, mini concerts, and practices for our Mass Ukulele Group (M.U.G.), which will be featured in the free afternoon concert that is open to the general public.

As always, our goal is to keep the admission for this event free. The only costs involved may be for SCIUC T-shirts, caps, towels, food, and normal travel and lodging expenses.
Mini-Theme
The "Mini-Theme" for this year: Music of the 1960's! A few of our M.U.G. songs will follow this theme, and we encourage a 1960's music piece in your group's music for open mic time (extra applause will be given!).
Children and Beginners
Children and adult beginners are really welcome! We are again providing informal beginner and children's lessons. We will have a few ukuleles available for those who do not yet own one.
Lodging
Make your lodging reservations as soon as possible, because the 9th annual Silver Creek Ukulele Carnival is approaching. Those of you who have attended in the past know how difficult it can be to secure lodging for this weekend. Need help? Let us know and we'll see what we can do!
Here's a link to the Two Harbors Chamber of Commerce lodging page. A great place to start to make your lodging reservations!
Directions
Here is a Downloadable Map with directions to the Silver Creek Ukulele Carnival.
SCIUC T-Shirts, Caps, and Towels
The deadline for ordering a 2019 SCIUC T-shirt, cap, or towel is July 24, 2019. After that deadline passes, they will no longer be available to order. A few extras may be available at the event.
Register